Claryum® Countertop Filter Replacements
Replacement filters for Aquasana's Claryum® Countertop to reduce harmful contaminants, including chlorine, lead, and more.
FILTERS 15X MORE CONTAMINANTS THAN THE LEADING PITCHER FILTER
This filter set replaces the filters in the Claryum® Countertop water filter (AQ-4000).
Genuine Aquasana Replacements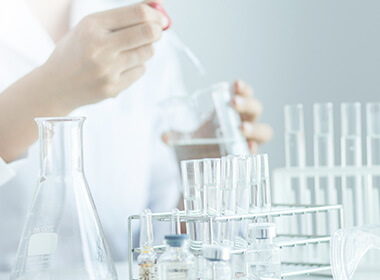 Water You Can Trust
Genuine, certified Aquasana replacements are NSF tested and certified to NSF/ANSI Standards 42, 53, and 401.
Peace of Mind
Get clean, healthy water straight from the tap by reducing contaminants including lead, PFOA/PFOS, cysts, chlorine, pesticides, and more.
Value & Convenience
More clean, great-tasting water filtered at the most economical cost per gallon. Save money and time with fewer filter replacements.
Innovative Technology
Claryum® Technology
Four different methods of advanced filtration work together to remove 15X more contaminants than the leading pitcher filter.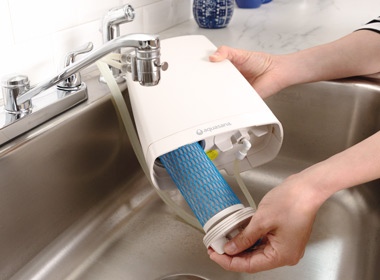 Easy Filter Replacements
Expertly engineered for easy replacement. No need to disconnect hoses or water lines - simply twist off and replace.
Eco-Friendly
Minimal disposable plastic parts and no more single-use plastic bottles. Make a difference with this sustainable, eco-friendly solution.
These replacements come with a 180-Day Limited Warranty and a 90-Day Satisfaction Guarantee so you can be confident in your purchase.
Tested and certified to NSF/ANSI Standards 42, 53, and 401 for the claims specified on the Performance Data Sheet.
Pure Performance
This filter removes up to:
Cysts, Lead, VOCs, Asbestos
The Claryum® Countertop Filter Replacement set replaces filters in the Aquasana Claryum® Countertop (AQ-4000) and lasts for 450 gallons or up to 6 months. This filter set also replaces filters in the following systems: AQ-4500, AQ-4501, AQ-4600, and AQ-4601.
Aquasana's Claryum® filtration technology is tested and certified to NSF/ANSI standards 42, 53, and 401 for the reduction of over 97% of chlorine and chloramines, 99% of lead, and 96% of PFOA/PFOS. It's also certified to reduce mercury, chlorine-resistant cysts, herbicides, pesticides, VOCs, pharmaceuticals, and more. In all, it tackles 15X more contaminants than the leading pitcher filter.
Replacement includes two powerful filters, combining activated and catalytic carbon with ion-exchange and sub-micron filtration for premium water filtration. These filters are intelligently designed with the environment in mind, with minimal plastic parts for reduced plastic waste.
Claryum® selective filtration technology retains naturally occurring beneficial minerals found in water like calcium, potassium, and magnesium for healthier, more delicious water.
Gallons Filtered:

450 gallons
Claryum® Countertop
Instantly transform your tap water into clean, great-tasting water with no installation or permanent fixtures.
How to Replace the Filters in the Claryum® Countertop

Claryum® Countertop Product Video
Claryum® Countertop Filter Replacements
Need a water filter?
Water filters are an effective way to provide your household with healthy, great-tasting water. Remove up to 99% of 78 contaminants including lead, chlorine, PFOA/PFOS, and more.
Water For Life

®
Get filters auto-delivered right when you need them – plus receive 15% off the price of the replacement filters, free shipping, and an extended warranty on your filtration system. Our no-contract Water for Life® program makes filter replacements simple and cost-effective!