New Product
Max Flow UV Replacement Lamp
Replacement Lamp for the Max Flow UV Filter. Sterilizes up to 99.99% of bacteria and viruses and 99% of cysts in your water.
This is the replacement bulb for the Max Flow UV Filter.
Genuine Aquasana Replacements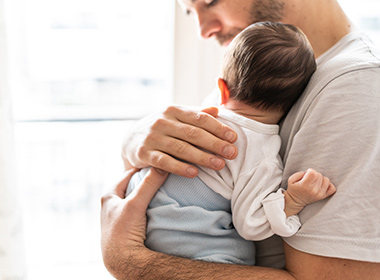 Ultimate Protection
Safeguards your family by sterilizing 99.99% of bacteria and viruses and 99% of cysts for peace of mind.
Value & Convenience
This Replacement Lamp gives you 12 full months of UV-filtered water throughout your entire home.
Eco-Friendly
Purifies water using different frequencies of ultraviolet light, preventing harmful chemicals from entering the environment.
Innovative Technology
UV Technology
UV filtration generates light artificially to target microbes in your water, like bacteria and viruses, preventing them from reproduction.
Chemical-Free
Certified to sterilize illness-causing organisms, like cryptosporidium and giardia, without the use of harsh chemicals or chlorine.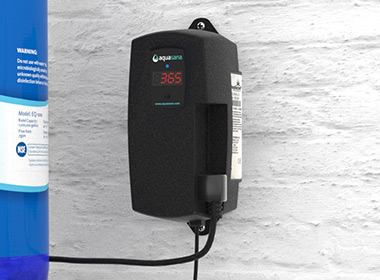 Low Maintenance
Audible reminder and digital countdown timer lets you know when it's time to change the bulb.
This Replacement Lamp for the Max Flow UV (AQ-UV-15C) sterilizes up to 99.99% of viruses and bacteria like E.coli and 99% of chlorine-resistant cysts like giardia and cryptosporidium at 12 gpm and lasts for 12 months. When this Replacement Lamp is used in the UV system it is independently tested to NSF/ANSI Standard 55.
The filter has a peak flow rate of 16 gpm.
This filter is perfect for anyone on a well-water system or for anyone looking for a last line of defense to protect your drinking water.
Replacements are easy and do not require a plumber.
Rated Flow Rate:

12.0 gpm
Max Flow UV Filter
Sterilize up to 99.99% of bacteria and viruses and 99% of cysts in your water at up to 12 gpm. Make your entire home a healthy home.
Need a water filter?
Water filters are an effective way to provide your household with healthy, great-tasting water. Remove up to 97% of chlorine from every tap in your home.
Water For Life®
Get filters auto-delivered right when you need them – plus receive 15% off the price of the replacement filters, free shipping, and an extended warranty on your filtration system. Our no-contract Water for Life® program makes filter replacements simple and cost-effective!