6. The adult body is up to 60% water
Our body depends on water so much that we can't live three days without it. In fact, water is responsible for lubricating our joints, facilitating the cell cycle, converting food to nutrients, helping deliver oxygen throughout the body, and more. That's why it's important to get your daily intake of water: 11.5 cups for women and 15.5 cups for men.
7. In a year, the average American residence uses over 100,000 gallons
This includes water used for indoor and outdoor purposes. On an individual level, the average American uses over 100 gallons of water daily — think showers, cooking, gardening, handwashing, etc. With millions of Americans relying on water for household and hygienic needs, you can imagine how much water keeps our daily routines going.
8. Water regulates the temperature of the planet
Although the ocean houses the greatest amount of undrinkable water on Earth, the sea still works to our planet's advantage. Ocean currents help disperse solar radiation, cooling nearby lands and distributing heat more evenly across the planet's surface. Otherwise, temperatures would render more of our lands uninhabitable.
9. Water can dissolve more substances than any other liquid, including sulfuric acid
Why is this important? Water is able to act as a carrier of helpful nutrients and harmful chemicals, too. This is why water is essential for our bodies—it not only transports vitamins and minerals to our organs, it helps transport waste out of them to keep us healthy. Water also enables us to wash away waste, dirt, and other unwanted debris to keep things clean.
10. The EPA requires all city water systems to submit a water report each year
Once a year, the Environmental Protection Agency (EPA) requires every community to submit a water report to its customers. So, if your home receives water from a municipality, you can look at the water report online. This report will provide details on where your water comes from, what contaminants have been found in it in the past year, and the potential health effects from those contaminants. Reading your city's water report can be a little confusing. The Water Experts at Aquasana can look up your city's annual report and provide more information on which contaminants are present in your drinking water. From there, they can recommend a water filtration system. For example, if your city water shows high levels of lead, our Water Experts may recommend a whole house filtration system that specifically tackles lead, like the OptimH2O®.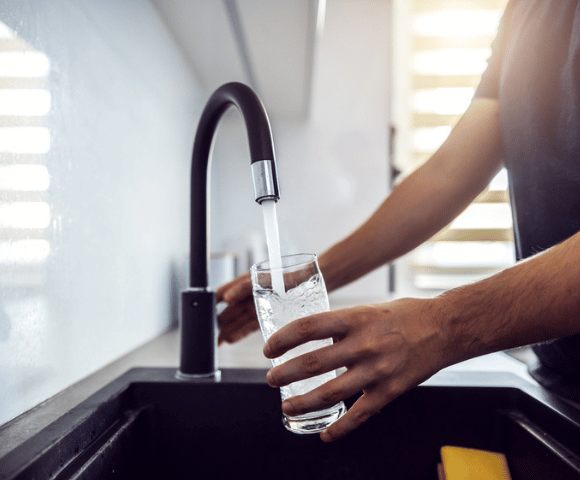 WHOLE HOUSE WATER FILTER
OptimH2O®
Tested and certified to reduce lead, cysts, and PFOA/PFOS, plus tackles chlorine and chloramines.
10 Extra facts about water
Here are more eye-opening statistics that shed light on the relationship between water and our world:
Understanding the vital role of water in our lives not only enlightens us about its significance but also highlights pressing issues surrounding water quality. It serves as a reminder that clean and safe water is a fundamental necessity for our well-being and the environment. If you're keen on enhancing the quality of your drinking water, Aquasana offers a range of home water filtration systems designed to ensure you and your family have access to pure water.