Why it's worth using a garden water filter
Whether you're gardening in a city and using municipal water, or pulling in water from a well or another ground source, your plants will be happiest and healthiest with filtered water. You might start with getting whole house water filter. While whole house filters don't filter your home's spigot or sprinkler water, you can always pull water from an inside faucet for watering your garden. One great option is our OptimH2O® Whole House Filter, which filters the water coming out of every faucet inside your home for lead and chlorine as well as PFOA/PFOS and other contaminants. The OptimH2O® Whole House Filter is IAPMO tested and certified to meet NSF/ANSI standards.
Another option is our Rhino® Whole House filter with the Salt-Free Water Conditioner add-on, which will filter water for one million gallons or ten years.The Salt-Free Water Conditioner helps tackle hard water and dissolved solids, too.
If houseplants or small gardens are more your speed, there's the Clean Water Machine, which doesn't require any installation and is an easy option for filling up your watering can.
Regardless of what you choose, filtered garden water is the best way to go to ensure healthier, higher yield, more beautiful gardens.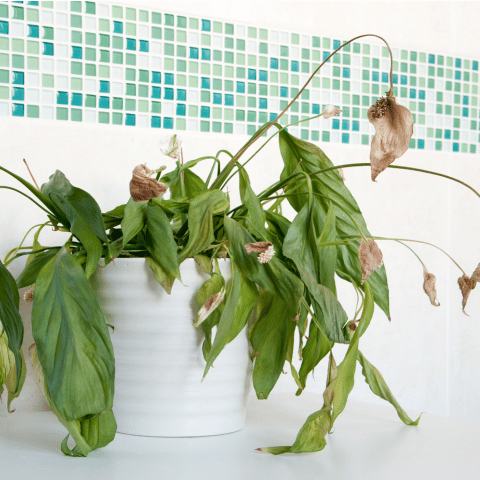 WHOLE HOUSE WATER FILTER
OptimH2O®
Tested and certified to reduce lead, cysts, and PFOA/PFOS, plus tackles chlorine and chloramines.